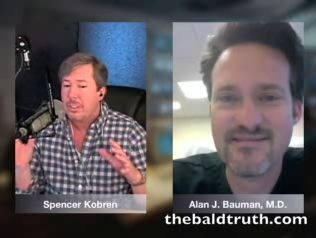 Last week, after Alan J. Bauman, M.D. issued a public warning alerting consumers to the fact that unqualified surgeons may soon begin offering "NeoGraft FUE" procedures to unsuspecting patients, Spencer Kobren took some time to speak with the IAHRS accepted member about the many concerns surrounding this controversial hair transplant machine.
During the interview it was clearly stated that there needs to be a more honest approach to the marketing of this device, and that there is a serious potential to cause harm if this machine is irresponsibly sold to entry-level hair transplant practitioners.
Unfortunately, according to a recent statement made by David Walden, a Founder and Managing Director at Omni Medical (the company that now helps to market the NeoGraft), this appears, in our view, to be exactly how they plan to introduce the device to market.
"Now more than ever, both veteran and entry level aesthetic physicians are in search of new treatments they can offer to their patients. The "No Scar" Automated NeoGraft system will allow physicians to offer the more "in demand" FUE method of hair transplantation which will cut their procedure time in half, significantly reduce or eliminate the need for costly technicians and nearly double their net revenue potential." said Walden in a recently issued company press release.
The implications of this business model are profound, and should not be taken lightly by anyone considering surgical hair restoration. Caveat Emptor "Let The Buyer Beware."
Watch The Two Part Interview Below
Part One
Part Two