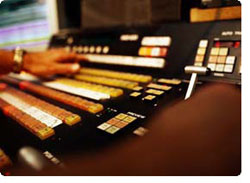 Broadcasting live from TBT Studios in Los Angeles, and listened to and watched world wide through iTunes radio, Stitcher radio, The GFQ Broadcasting Network, Dailymotion and several other online broadcasting resources, Spencer Kobren's The Bald Truth is America's longest running, critically acclaimed self help radio show for men.
Kobren's weekly on air support group was nationally syndicated from WestwoodOne Radio Networks for over 12 years on flagship stations like WNEW (NYC), KLSX(Los Angeles) and WJFK(Washington D.C). In 2007 TBT moved to XM Satellite radio, but in 2009 chose to break away from conventional broadcasting in order to accommodate the need for a more interactive online experience for his listeners.
The Washington Post proclaims that The Bald Truth is Kobren's "Pulpit of the airwaves." A new genre of hip talk radio.
New York Post columnist and author, Girsh Kuntzman, writes, "The tone of The Bald Truth is pure therapy," and the Pittsburgh Tribune-Review declares "Spencer Kobren's nationally syndicated show "The Bald Truth" has a dedicated listenership that would have Rush Limbaugh pulling his hair out in envy."
For more than 19 years Kobren, has been advising listeners on issues ranging from building self confidence and creating sexual attraction to overcoming one of life's most dreaded physical curveballs, the modern man's Achilles' heel, male pattern baldness. The Bald Truth has developed cult-like status among men ages 18 to 35 and beyond seeking advice on "Sex, Life and Hair Loss."