The Bald Truth Hair Loss Books
The Bald Truth
The Bald Truth; The First Complete Guide to Preventing and Treating Hair Loss (Pocket Books/Simon & Schuster, 1998, 2000)
From the #1 International Best Selling Author Spencer David Kobren The book that started it all. A groundbreaking consumer bible that offers the antidote to decades of hair-raising hype .
"Kobren has a seemingly encyclopedic knowledge about baldness."
–The Washington Post
"The tone of The Bald Truth is pure therapy."
–Gersh Kuntzman, New York Post
The Bald Truth has become the most widely read consumer hair loss guide of all time. Published in five languages and sold in every english speaking country in the world, The Bald Truth has touched the lives of countless hair loss sufferers in search of real hope.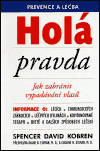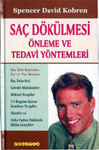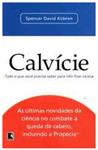 The Truth About Women's Hair Loss
The Truth About Women's Hair Loss; What Really Works for Treating and Preventing Thinning Hair (Contemporary Books/McGraw-Hill, 2000)
 The book that forever changed society's perception of woman's hair loss.
"This is the most credible member of a growing population of self-help hair-loss books. Spencer David Kobren is on a mission to provide hope to the afflicted by demystifying androgenetic alopecia."
–Archives of Dermatology
"Until the day comes when we can retire alopecia, due to the success of modern genetic medicine, Spencer David Kobren is our voice of truth in the madness of hair loss and the hair loss industry"
–Angela M. Christiano, Ph.D.
Associate Professor of Dermatology and Genetics And Development
Columbia University