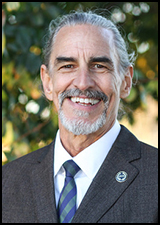 La Jolla Hair Restoration Medical Center
6515 La Jolla Boulevard
La Jolla, CA 92037
Phone: 1-888-818-LJHR
Phone: 858-459-8600
Website: http://www.ljhr.com/
Email: tcarmanmd@ljhr.com
Dr. Timothy Carman M.D., is a native La Jollan, and as such began his undergraduate training at the University of California at San Diego (UCSD) where he triple-majored in Physiological Psychology, Mammalian Physiology, and Biochemistry and Cell Biology, with a minor in Visual Arts. Following graduation he attended George Washington University School of Medicine. He went on to receive his training in General and Trauma Surgery at Washington Hospital Center in Washington, DC, and Cedars-Sinai Medical Center in Beverly Hills, California.
Ultimately, in 1994, Dr. Carman chose a career in Emergency Medicine, as this allowed him to practice his surgical skills, as well as afford him a flexible schedule that would allow him to devote time to his family and interests outside of Medicine, namely painting, sculpting and music composition.
Beginning around the year 2000, Dr. Carman decided to make the transition into private practice, specifically to specialize in cosmetic procedures, as this seemed the best marriage of his skills as a surgeon and artist. He was accepted into and successfully completed a two-year Plastic and Reconstructive Surgery Fellowship at USC affiliated Rancho Los Amigos National Rehabilitation Hospital, where his cases included pediatric burn patients referred from the USC Burn Unit. Among the varied procedures performed on these individuals, the recreation/reconstruction of the natural features of the face and hair-bearing scalp seemed to impart the greatest impact on his patient's confidence and self-esteem.
From those experiences, Dr. Carman decided to concentrate the focus of his practice on procedures involving the head and neck, and more specifically, to hair transplantation. Dr. Carman has been a member of the International Society of Hair Restoration Surgeons since 2003, and, unlike previous pioneers in the field of hair restoration who are largely self-taught, Dr. Carman enjoys boasting of receiving the gold standard for academic training in the field of Hair Restoration Surgery, namely, serving a year-long Fellowship in hair restoration surgery recognized by all the leading hair restoration societies, as well as the American Board of Hair Restoration.
Dr. Timothy Carman M.D., feels privileged to join forces with Dr. William Reed at La Jolla Hair Restoration Medical Center, and looks forward to advancing the philosophy and traditions that have been established by the vision of Dr. Reed and the entire hair restoration team.
Dr. Carman is recommended by The American Hair Loss Association and The International Alliance of Hair Restoration Surgeons. Ask Dr. Carman a question on The IAHRS Hair Transplant Info Center.