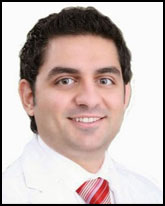 Dermatology & Hair Restoration Specialists
11669 Santa Monica Blvd
Suite 110
Los Angeles, CA 90025
Phone: 888-443-8424
Fax: 310-998-3282
Website: http://igethair.com
Email: dermhair5@gmail.com
Dr. Sean Behnam is a board certified hair restoration surgeon and an active member of the International Society of Hair Restoration Surgery.
Dr. Sean specializes in hair loss and exclusively practices hair restoration. His passion, focus, and interests are all about hair loss and hair transplants. His office is located in Santa Monica, California. He was named a Top 25 Doctor by Newsweek magazine and is a frequent guest on Fox, Good Day LA, and ABC. He has published numerous articles and is active in research within the field of hair restoration to better advance the process and outcome.
Dr. Sean attended the University of California Los Angeles (UCLA) for his undergraduate studies, majoring in Microbiology and Molecular Genetics. He then attended Oregon Health Sciences University (OHSU) for medical school. He did his residency at the prestigious University of California San Francisco (UCSF-Fresno). Lastly, he then spent a year learning and practicing hair restoration under the one of the most world renowned hair transplant experts in Massachusetts, Dr. Di Stefano.
Dr. Sean practices both the FUE (Follicular Unit Extraction) and FUT (Follicular Unit Transplant, or 'strip') methods. He designs and manufactures many of the tools and instruments he uses for the FUE procedure.
His practice is an official site for training residents in the latest advances in hair restoration. He frequently trains other doctors from around the world in the most advanced hair restoration techniques. Dr. Sean uses the most advanced technology in hair restoration, and a significant portion of the patients that come to his practice for consultations are referral based.
During every consultation, Dr. Sean meets with each client personally and gives them his undivided attention. He explains the procedure, the pros and cons, draws the potential hairline, and answers every question they may have about the procedure. He spends as much time as is necessary to answer all their concerns.
Dr. Sean's philosophy is that hair restoration is art. Thus, he performs hair transplants on only one patient at a time, and dedicates all his attention to that patient. No other hair transplant is simultaneously going on. Like an artist, he spends hours designing the hairline to make sure it looks very natural. He has a fully dedicated staff of technicians that exclusively help with hair restoration procedures. However, from numbing to punching the sites, he does not delegate these tasks to any technician or other doctors. He oversees every aspect of procedure, and it is this philosophy of one patient exclusivity that lends to great results.
All of Dr. Sean's patients have his personal number and he follows up regularly to guide every patient to achieve the best results. Through continuous follow ups and feedback, Dr. Sean has made over 580 changes and counting to the procedures in his practice since he started. All these help to create a smooth procedure day along with less downtime, faster recovery, and quicker results. He is a frequent lecturer at conferences for other doctors of the changes he has made to his practice.
Dr. Behnam is recommended by The American Hair Loss Association and The International Alliance of Hair Restoration Surgeons.