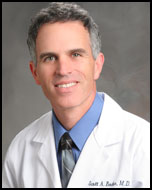 Hair Restoration and Aesthetic Medicine Center
415 Silas Deane Highway
Suite 400
Wethersfield, CT 06109
Phone: 860-563-1400
Fax: 860-563-1409
– – – – – – – – – – – – – –
Website: http://www.hairtransplantct.com
Email: drboden@hairtransplantct.com
Dr. Scott Boden is the only Fellowship-trained, Board Certified Hair Transplant surgeon inthe state of Connecticut. In addition to his work as a Cosmetic Surgeon at the Medical Aesthetics Center, his medical focus is on working with patients to meet their individual goals in restoring their hair and thus their more youthful appearance.
Dr. Boden's surgical skills and meticulous attention to detail are coupled with his refined aesthetic judgment, and under his care your hair transplantation results will be extremely natural-appearing and not distinguishable from your native hair.
Dr. Boden earned his Medical Degree from the State University of New York at Buffalo after earning departmental honors for his under- -graduate work at Vassar College. After Residency training at the University of Connecticut and St. Francis Hospital and Medical Center, Dr. Boden served as Clinical Instructor at the University of Connecticut School of Medicine Department of Surgery.
Dr. Boden completed a preeminent Hair Transplantation Fellowship, accredited by the International Society of Hair Restoration Surgery. He is a Diplomate of the American Board of Hair Restoration Surgery, one of less than 150 surgeons in the world to have achieved this distinction.
Dr. Boden finds it particularly gratifying to see his patients self image and enthusiasm build as their transplanted hair grows in.
Dr. Boden is recommended by The American Hair Loss Association and The International Alliance of Hair Restoration Surgeons. Ask Dr. Boden a question on The IAHRS Hair Transplant Info Center.