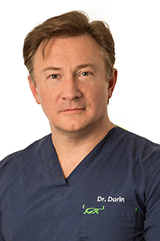 The Hair Loss Doctors by Robert J. Dorin

901 Stewart Ave.
Suite 235
Garden City, NY 11530
Phone: 516-214-6776
Fax:      516-307-1650
Website: http://www.hairlossdoctors.com
Email:  drdorin@hairlossdoctors.com
Dr. Robert J. Dorin exclusively performs state-of-the-art follicular unit transplantation for patients throughout the greater NYC area and from around the world.
The Hair Loss Doctors by Robert J. Dorin (formerly True and Dorin Medical Group) is considered to be one of the world's most experienced hair restoration clinics with over 2 decades of expertise in the field of hair transplantation and hair loss treatment.  While still a medical resident, Dr. Dorin underwent hair transplantation by renowned hair transplant surgeon Dr. Robert True and was quite impressed with the results. Consequently, Dr. Dorin felt it was his calling to enter the field of hair restoration. In 2002, Dr. True thought highly enough of Dr. Dorin and invited him to serve an elective rotation at his surgical facility.
Dr. Dorin proved to be a natural surgeon with excellent aesthetic sensitivity and was selected to join the practice. "I have worked with and trained many doctors over the years. In my opinion Dr. Dorin is by far the most talented", says Dr. True. During consultations, Dr. Dorin thoroughly covers all aspects of treatment, including appropriate pharmaceutical therapy. Having received training from one of the most experienced hair transplant surgeons in the world, Dr. Dorin emphasizes the design aspects of a hair transplant to create hairlines the defy detection.
Today Dr. Dorin is best known for his proficiency and experience performing follicular unit extraction (FUE) technique, which he has been performing since the mid-2000s.  Dr. Dorin uses a customized manual punch to harvest the hair follicles (called grafts) one by one in order to maximize growth yield.  In Dr. Dorin's hands, manual FUE is more efficient and precise than robotic assisted FUE.
The Hair Loss Doctors by Robert J. Dorin has a mission is to provide in-depth understanding of the latest advances in hair transplant surgery and medical hair loss treatments so that patients are making the most informed decision possible.  Achieving lasting and natural hair transplant results is their end goal. Although hair transplantation has evolved into a sophisticated procedure, the technology alone does not guarantee a satisfactory result. Dr. Dorin and his staff performing the procedure are critical in determining the aesthetic outcome and result. For common questions about the hair restoration process, Dr. Dorin will answer these during the initial consultation and beyond.
Dr. Dorin is board certified in Hair Restoration Surgery as well as Family Practice.  He is a member of the: International Society of Hair Restoration Surgeons (ISHRS), AOA, ACOFP, and New York State Osteopathic Medical Society. Dr Dorin is certified in BLS, ACLS and ATLS.
Dr. Dorin is recommended by The American Hair Loss Association and The International Alliance of Hair Restoration Surgeons.