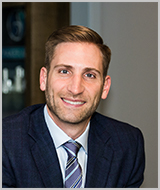 Yaker Hair Restoration + Med Spa
3242 Preston Road
Suite 160
Plano, TX 75093

Phone:972-468-8301
Fax: 972-599-0154
Website: https://www.yakermd.com/
Email: yaker@yakermd.com
Dr. Joseph Yaker is the founder and medical director of YAKER Hair Restoration, located in Plano, Texas. His true passion for aesthetics and specifically the art of hair restoration, started at a young age after seeing his first hair transplant at age fifteen.
Dr. Yaker attended the University of Texas at Austin, and later completed his medical training at Ross University School of Medicine. At the Mayo Clinic, he completed his internship in general surgery and then became board certified in Family Medicine after completing his residency at the University of Kansas Medical Center.
Dr. Yaker then completed a fellowship in hair transplant surgery under the esteemed Dr. Mark S. DiStefano at the DiStefano Hair Restoration Centers in Massachusetts, Rhode Island, and Connecticut. In addition, Dr. Yaker is fellowship trained and board certified with the American Academy of Anti-Aging Medicine.
As a hair loss specialist and hair restoration surgeon specializing in the prevention and treatment of hair loss in both men and women, he is committed to providing highly effective, progressive treatments with quantifiable results. He strives to approach every patient with compassion, empathy, and commitment.
Dr. Yaker is recommended by The American Hair Loss Association and The International Alliance of Hair Restoration Surgeons.