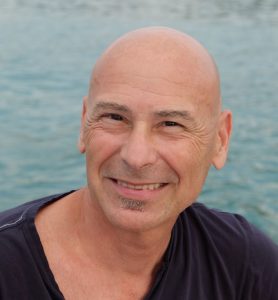 Sikos Plastic Surgery, Hair Transplant Clinic
1113 Budapest, Edömér u. 6. Hungary
Phone: (+36 1) 209 29 30
Phone: +36 20 373 3087
Website: www.shklinika.hu
Email: info@sikos.hu and info@sikos.hu
Sikos Plastic Surgery, Hair Transplant Clinic has been founded by Géza Sikos, M.D. board certified plastic surgeon and hair transplant specialist in 1992 in Budapest, Hungary. The clinic's hair transplant surgery service is continously available since for patients interested in hair restoration.
Dr. Sikos is working as a certified plastic surgeon since 1984, he has 12 years of clinical and more than 25 years of private practice experience.
Dr. Sikos has accomplished general plastic surgery and hair transplant trainings, courses and congresses in the USA and several other countries and occasions. He is the member of the Hungarian Society of Plastic Surgeons (MPHEST), the International Confederation of Plastic, Reconstructive and Aesthetic Surgery ( IPRAS) and its European Section ( ESPRAS), International Society of Hair Restoration Surgery (ISHRS), former member of the British Association of Hair Restoration Surgery ( BAHRS) and the former General- Secretary of the European Society of Hair Restoration Surgery (ESHRS). Sikos Clinic activities covers entire territory of hair transplantation (head hair to head hair, head hair to body, body hair to head hair, head hair to beard, beard to head hair, brow and eyelash reconstruction, scar transplant, ethnic hair, afro hair etc.)
Dr. Sikos performs mostly FUE surgeries due to the high demand from patients, but FUT-strip harvesting technique is also available at his clinic. More, combined FUE –FUT harvesting is possible in selected cases. All FUE hair transplant surgeries done as a one day- cc. 7 hours procedure under local anaesthesia. As an exception some extended full beard-mustache reconstruction is usually done in two days. due to the time consuming feature of beard transplant. dr. Sikos is also an expert of repair cases, hair loss after burn injury, trauma, surgical or other external (non –genetic) origine. Some extra demand for instance chest hair, pubic hair reconstruction is also possible at Sikos Clinic.
About the half of his patients coming from foreign countries, mainly german, french and english speaking countries from Europe, but a lots of patient come from the neighbourhood or anywhere from the world. Best reference of the clinic are the significant amount of returning very satisfied patients, coming for second or third treatment. Dr. Sikos is a member of the World FUE Institute organization.
Dr. Sikos is recommended by The American Hair Loss Association and The International Alliance of Hair Restoration Surgeons.