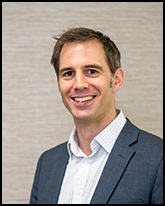 The Maitland Clinic
1000 Lakeside, North Harbour
Portsmouth, Hampshire
PO6 3EN
UK
Phone: 0800 612 6076
– – – – – – – – – – – –
Website: http://www.themaitlandclinic.com
Email: enquiries@themaitlandclinic.com
A member of the Royal College of Surgeons, Dr Edward Maitland Ball has been at the forefront of bringing world-class surgical hair replacement techniques to the UK.
His background is in cosmetic medicine, general practice and plastic surgery. Trained in microsurgery and dermatology, he remains a valued member of the skin cancer surgery team at University Hospital Southampton. He was handpicked to undertake his Fellowship in Hair Restoration Surgery in Beverley Hills, California under the mentorship of Dr. Craig Ziering. He subsequently became Clinical Director of Ziering Medical UK, before founding The Maitland Clinic in 2015.
Dr Ball himself became one of the first patients to undergo an FUE hair restoration procedure using the revolutionary ARTAS® Robotic System. This gave him an invaluable insight into the experience of hair loss and hair loss treatment, and puts him in a unique position to understand and empathise with patients who are considering undergoing surgery. He firmly believes that hair restoration is a life-changing experience and an ongoing journey, which means that patients should receive full care and attention throughout the process and beyond. This principle is at the heart of The Maitland Clinic's ethos.
Dr. Ball is recommended by The American Hair Loss Association and The International Alliance of Hair Restoration Surgeons.