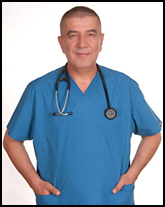 FUECAPILAR Hair Transplant Clinic
Acıbadem Mah. Sarayardı Cad. Tokmakoğlu İş
Merkezi. No:52 D:5
Kadıköy / Istanbul
Turkey
Phone: +90 542 250 0909
Website: https://www.fuecapilar.com
Email: myhair@fuecapilar.com
Dr. Doğan Turan, having had over 20 years of experience in the hair restoration industry, serves his patients with a holistic approach focusing on long-term results, while he personally implants each and every graft.
Dr. Doğan Turan graduated from Istanbul Medical School, the first and one of the best medical schools in Turkey, in 1986. In 1999 he founded his first private hair restoration clinic where he was performing FUT hair transplant surgeries. Once the FUE technique was introduced, he moved from strip technique to follicular unit extraction using both manual and motorized punch.
In 2005 he obtained his Medical Aesthetician Certificate approved by the Turkish Ministry of Health, which allows Medical Doctors to perform hair transplant operations till date.
In 2012 Dr. Turan took his expertise to Istanbul to serve a global spectrum of patients seeking solutions to their hair loss recovery problems, and he has continued his work as Hair Transplant Surgeon, Medical Aesthetician and Medical Director ever since. And, as of 2019, he is the Co-Owner and the Medical Director of FUECAPILAR Hair Transplant Clinic.
Hair Restoration Services offered:

Follicular unit extraction (FUE) from scalp, beard and chest
Scalp, beard and eyebrow implantation with implanter pen implantation method
Repair hair transplant operations
FUE scar repair operations
FUT scar repair operations
Dr. Turan is recommended by The American Hair Loss Association and The International Alliance of Hair Restoration Surgeons. .