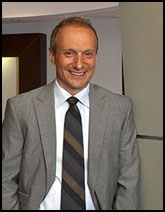 North Atlanta Hair Restoration
55 Roswell St.
Suite 120
Alpharetta, GA 30009
Phone: 678-845-7521
Fax: 678-514-5477
Website: http://www.nahairrestoration.com
Email: info@nahairrestoration.com
Over the past 16 years, Daniel A. Danyo, MD, founder of North Atlanta Hair Restoration in North Atlanta (Alpharetta, GA) has treated over 30,000 Atlantans, holding multiple positions throughout the city. He completed his residency in Physical medicine and Rehabilitation and a one-year fellowship in Brain Injury Rehabilitation at The Emory University Hospital Center for Rehabilitation Medicine and later served as an attending physician at Emory University Hospital. He earned his medical degree from Jefferson Medical College in Philadelphia, PA and a subsequent surgical internship at Allegheny General Hospital in Pittsburgh, PA. In 2009, he became certified in Medical Acupuncture. He is board certified in Physical Medicine and Rehabilitation and is a Diplomat of the American Academy of Pain Medicine.
He went into private practice in 2000, originally forming Atlanta Spine and Brain Rehabilitation. During this time, he acted as the Rehabilitation Unit Medical Director at North Fulton Regional Hospital in Roswell, Georgia. In 2009, his practice relocated to a 5500 square foot facility in Cumming, GA, known as Physician Pain + Wellness. Two decades of Rehabilitation Medicine and interventional pain management (which include surgical and spinal injection techniques) led Dr. Danyo to enhance his offerings to patients to include hair restoration. North Atlanta Hair Restoration was started in 2012 and Dr Danyo is now solely committed to this practice.
Dr. Danyo's interest in hair transplantation and hair restoration techniques were born from his passion for the human experience. After undergoing hair transplantation himself, he has a personal connection with those suffering from hair loss. Since hair restoration has undergone a significant amount of change and evolution over the past 3 to 5 years, our is modern and current. As a member of the International Society of Hair Restoration Surgery, Dr. Danyo has had the opportunity to meet and interact with hair restoration surgeons from around the world and to partake in educational seminars and surgical workshops both in and out of the country.
Dr. Danyo's clinic is one of the few hair restoration practices truly committed to physician-led procedures. His clinic was the first in Georgia to offer SmartGraft technology, and first in the world to pair it with Shave-less FUE. It is the first SmartGraft Center of Excellence. Dr. Danyo now trains other doctors from around the world in this combination. Other therapies offered include PRP with A Cell, Laser Light Therapy, and Scalp Micropigmentation.
Dr. Daniel Danyo is recommended by The American Hair Loss Association and The International Alliance of Hair Restoration Surgeons.