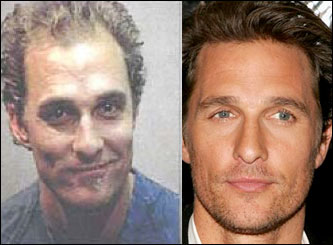 From TMZ to About.com, the speculation continues concerning Matthew McConaughey's astonishing hair loss turn around. How can a guy who had such significant hair loss bounce back with what appears to be a completely full head of hair?
Publicly McConaughey claims to have used a "patented" all natural hair loss treatment program, but experts in the field speculate that is unlikely.
Last night Spencer Kobren and the guys from BTT  discussed what some believe to be the 8th wonder of the world…Matthew McConaughey's hair.