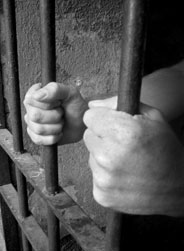 I started losing my hair at age 19. It has gone from being absolutely thick to being very thin, and sparse. I am 23 now and have lost a significant amount of hair, people freak out when I tell them I am 23, I look like im 40 or something. I am also suffering from premature hair greying so that adds to the turmoil. About 60% of my hair is grey. Everytime I go out with my friends, I feel so depressed at the sight of a full head of thick black hair. All it takes to spoil a great day is a look in the mirror. I was a very handsome guy, had a great personality and my hair was very dense, thick and pitch black but thats when genetics decided to spoil the day. I feel so depressed sometimes when I look at the mirror, I've become very nervous over the years and I'm tired of fighting with my feelings for the past 5 years dealing with this mess. My confidence has shattered and this is taking so my much of my attention that I cannot focus on what is important in life. I see my friends going out, getting girlfriends, checking out 20 year olds and everytime I look at a 20 year old she thinks I'm some sick 30 year old hitting on college chicks. I don't know how to deal with this and I have made myself to believe that I'll be made to suffer for life for no fault of my own. I know people say " its just hair loss, suck it up" but I wouldn't want this curse to haunt the worst of my enemies.
– – – – – – – – –
Dear Needless,
What you are describing is exactly what most young hair loss sufferers go through, and I always say, you are not alone!
Experiencing  hair loss at this stage of your life can be extremely difficult, however, I believe that dealing with this issue early on only makes you better equipped to deal with everything else that life is going to throw at you. I know that this was the case for me.
By the time I was your age I realized that life simply was not fair, and that we have two choices when faced with adversity. The first choice is to just lay down and allow hair loss to take over your life, and the second choice is to play the hell out of the cards you've been dealt. I choose door number two.
Don't get me wrong, I suffered for many years because of my hair loss. I still get down at times when I have a really bad hair day, or take a good look in the mirror at what I really look like when I don't hide my hair loss with creative combing etc.
We're all in agreement that hair loss sucks! I liken it to being a "cancer of the spirit," but I am hear to tell you that there is life after hair loss and that you will find a way to get through it.
It is now possible to stop or slow the progression of your hair loss using FDA approved medication, so It's important to see a doctor to discuss your options. No matter what you decide to do, you should use this time in your life to work on your career and to move forward emotionally. Do not let hair loss paralyze or rob you of your life, like it has done to so many people before.
Here's something to keep in mind: As men our stock goes up as we get older and more established. Before you know it, you will be getting those 20 year-olds even when your in your 30's, and no one will think twice.
Hair loss is NOT a death sentence even though it might feel that way right now. Dealing with hair loss will be a process, but you will find a way to empower yourself and to enrich your life if you want it bad enough.
I think you should check out our new hair loss community to share your story. It's a great place to find support from others in your exact situation. http://www.baldtruthtalk.com

Be strong!
Spencer Kobren
Host of The Bald Truth Radio Show
Founder, American Hair Loss Association
Founder and Director of Consumer/Patient Affairs, International Alliance of Hair Restoration Surgeons (IAHRS.ORG)