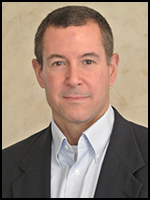 Nova Hair Center
1401 Chain Bridge Rd.
Suite 303
McLean, VA 22101
Phone: 703-356-3260

Website: http://www.drwilliamlindsey.com
Email: drwlindsey@gmail.com
Dr. William Lindsey is a board certified Facial Plastic Surgeon who practices hair restoration surgery in McLean, Virginia; just outside of Washington, D.C. Born and educated in Virginia, Dr. Lindsey completed a 5 year Otolaryngology-Head and Neck Surgery residency at the University of Virginia Medical Center. He then did a one year Facial Plastic Surgery fellowship in South Carolina and returned as an Assistant Professor at UVA for 4 years. He and his wife then moved to Northern Virginia where Dr. Lindsey is a Clinical Associate Professor at George Washington University School of Medicine and where Dr. Lindsey has a private practice.
Dr. Lindsey uses state of the art technique for hair transplantation. He employs 6 technicians, all of whom utilize microscopic dissection for graft preparation. Dr. Lindsey uses custom-made blades for each patient to achieve a natural placement of hairs in an appropriately dense fashion. He uses 2 layer trichophytic closures on all strip and scar repair procedures. Additionally Dr. Lindsey offers Follicular Unit Extraction (FUE) cases and all grafts are additionally prepped by microscope technicians prior to placement. In all cases, Dr. Lindsey is intimately involved with all aspects of the procedure to ensure consistent and quality in results.
Dr. Lindsey enjoys scientific research and has published more than 25 articles in peer-reviewed journals. He attends scientific meetings regularly and has made more than 70 presentations including teaching instruction courses. He has won several awards and grants and was recently given a grant to study follicular unit vascularization by the ISHRS.
Outside of medicine Dr. Lindsey enjoys time with his wife, 2 children, and 2 dogs. He loves exercise and recently received his second degree black belt in Tae Kwon Do. When not in Virginia, Dr. Lindsey can almost exclusively be found skiing in Utah with his kids.
Dr. Lindsey is recommended by The American Hair Loss Association and The International Alliance of Hair Restoration Surgeons. Ask Dr. Lindsey a question on The IAHRS Hair Transplant Info Center.