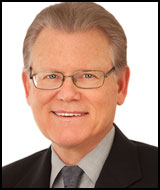 True & Dorin
51 JFK Parkway
1st Floor West
Short Hills, NJ 07078
Phone: 866-424-7637
Phone: 212-826-2525
– – – – – – – – – – – – – – –
499 Seventh Ave.
24th Floor South Tower
New York, NY 10018
Phone: 866-HAIR MDS
Phone: 212-826-2525
Website: http://www.hairlossdoctors.com
Email: drtrue@hairlossdoctors.com
•Diplomate of the American Board of Hair Restoration Surgery/ Board Certified in Family Medicine/ Fellow of the American Board of Family Practice.
Robert H. True, MD is senior partner of the True & Dorin Medical Group P.C. Dr. True ad Dr. Dorin's private practice is located in Manhattan and is devoted solely to surgical hair restoration and medical therapy. They also maintain satellite consult offices in Long Island, NY, Duchess County, NY, New Jersey, and Boston where he personally provides complimentary consultations and treatment follow-up for prospective and established patients.
Dr. True has a rich medical background. He received his medical degree from McGill University Faculty of Medicine and pursued postgraduate training at the University of Illinois, the Mayo clinic and Johns Hopkins. Before devoting himself full time to hair restoration, he had a distinguished career as the Director of Emergency Medicine for St. Francis, a major suburban Chicago hospital, and as a decorated Clinical Director with the US Public Health Service Commission Corps.
R.M. Elliott, MD introduced him to surgical hair restoration in 1991. Fascinated by the blend of artistry and detailed technique required, he was immediately drawn to the practice. He spent six months working daily with Dr. Elliott in a clinical preceptorship prior to beginning full time hair restoration practice in New York in 1992. He has performed more than 18,000 procedures, and is proud to count among his patients men and women from many nations and occupations as well as many well-known personalities.
Although he is primarily a clinical practitioner, he is also an active researcher. He has presented at many major professional meetings in the US and abroad and published in professional journals on a broad range of topics related to hair restoration. Dr. True has appeared on the Discovery Channel, Fox, PBS, Lifetime, ABC news and is currently completing a project with the NBC Today show. He was among the first physicians to be certified by the American Board of Hair Restoration Surgery.
Dr. True and Dr. Dorin, along with their highly trained and experienced staff, are committed to providing a comprehensive and honest consultation, to precision performance of state-of-the-art techniques, to comfortable and safe procedures, to aesthetic and handsome designs, and to assuring the best possible long term result for every patient.
Dr. True is recommended by The American Hair Loss Association and The International Alliance of Hair Restoration Surgeons. Ask Dr. True a question on The IAHRS Hair Transplant Info Center.