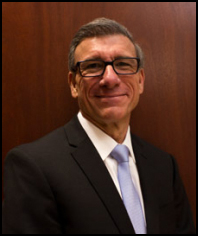 Miami Hair Institute
3850 Bird Road
Suite 102
Miami, FL 33146
Phone: 305-448-9100
Phone: 305-448-1050
Website: http://www.miamihair.com/
Email: drnusbaum@miamihair.com
• Dermatologist/ Board Certified by the American Board of Dermatology
Dr. Nusbaum has been widely published in the fields of dermatology and hair transplantation and has been extremely active in research and professional societies. He is in demand as a lecturer and has presented dozens of programs, research findings, and clinical reports at medical conferences.
He graduated from the University of Colorado in 1974, then received his doctor of medicine degree from he University of Miami School of Medicine in 1979.
Dr. Nusbaum interned in Internal Medicine at Mount Sinai Medical Center in Miami Beach from 1979 to 1980. He did his residency in dermatology at Mount Sinai from 1980 to 1983, serving as chief resident in dermatology from 1981 to 1983.
He has been a clinical assistant professor lecturing in dermatology in the Department of Family Medicine at the University of Miami School of Medicine and has also been a clinical instructor at the Department of Dermatology and Cutaneous Surgery at the University of Miami School of Medicine.
Dr. Nusbaum has been treating patients suffering with hair loss for 23 years. In 1980 he began experimenting with hair transplants and started performing Follicular Unit Transplantation in 1996, a technique he demonstrated on the Discovery Channel.
Dr. Nusbaum serves on the Ethics Committee of the International Society of Hair Restoration Surgery and is one of the first 30 physicians in the United States to be certified by the American Board of Hair Restoration Surgery. He has been chosen to be an examiner for the Board due to his outstanding performance on the certification examination.
Dr. Nusbaum is known not only for his artistic sense, but is recognized for his original research in developing techniques to reduce pain associated with the procedure. For this purpose, he utilizes all of the most advanced techniques and has been selected to write an article on "Techniques to Reduce Pain in Hair Transplantation" for The American Journal of Clinical Dermatology.
His published articles in medical journals include "Hair Transplantation in Black Patients" (Hair Transplant Forum, 1991); "The Recipient Area: An Organized Approach for Preventing Complications" (Journal of Cosmetic Dermatology, 2000) and "Reducing Pain During Hair Transplantation" (Journal of Dermatologic Surgery, 2001).
Dr. Nusbaum is recommended by The American Hair Loss Association and The International Alliance of Hair Restoration Surgeons. Ask Dr. Nusbaum a question on The IAHRS Hair Transplant Info Center.