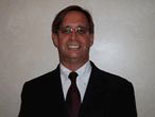 North Shore Hair Transplant Specialists
740 N. Waukegan Road
Suite 106
Deerfield, IL 60015
– – – – – – – – – – – – –
605 West Central Road
Suite 205
Arlington Heights, IL 60005
Phone: 877-336-7487
Website: http://www.nshts.com
Email: nshts106@sbcglobal.net
Dr. Keller is the founder and director of North Shore Hair Transplant Specialists.  He is a board certified hair transplant specialist with extensive hair transplant surgery experience and is an expert in the art of hair restoration. Dr. Keller completed his General Surgery training at University of Illinois and has been a practicing physician for 20 years. Dr. Keller is a Diplomat of the American Board of Hair Restoration Surgery and a Fellow of the International Society of Hair Restoration Surgery.
Dr. Keller has attended 14 I.S.H.R.S conferences in 14 years and he is currently an underwriter/guest of the learning series, hosted by Michael Douglas, on hair transplant. Dr. Keller has also received first place awards for the Expansion Technique by the International Society of Hair Restoration Surgery.  He has lectured on hairline design using newly described anatomical points in hair transplant surgery.  This design technique creates consistent hairline framework for differences in facial structure.  Dr. Keller has presented papers on how he used follicular units to remodel facial skin grafts prompting diversity theories of follicular unit stem cells for healing.  He has also been published widely in scientific and medical journals.
Dr. Keller is recommended by The American Hair Loss Association and The International Alliance of Hair Restoration Surgeons.