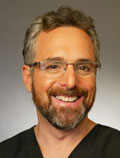 Shapiro Medical Group
5270 West 84th Street
Suite 500
Bloomington, MN 55437
Phone: 1-800-843-1989
Phone: 952-926-0000
Website: http://www.shapiromedical.com
Email: info@shapiromedical.com
Dr. Paul Shapiro has trained extensively with and worked alongside his brother, Dr. Ron Shapiro, for over seven years. Dr. Paul Shapiro has developed a faithful following as a result of his excellent work in the field of hair transplantation. He now serves as Assistant Medical Director for SMG. Dr. Shapiro is a Diplomat of the American Board of Hair Transplantation and a member of the European Society of Hair Transplantation (ESHRS) and the International Society of Hair Restoration Surgery (ISHRS).
Dr. Shapiro has published a number of articles in the area of hair transplantation and cosmetic fillers. He also conducts seminars on the subject in the Minneapolis area, educating prospective patients on hair loss and the life-improving surgical procedure performed at SMG. He has been invited to lecture at international hair transplant conferences and recently spoke on the subject of hair transplantation in women. He is currently recommended by many satisfied patients on independent consumer Internet forums.
Dr. Shapiro is recommended by The American Hair Loss Association and The International Alliance of Hair Restoration Surgeons. Ask Dr. Shapiro a question on The IAHRS Hair Transplant Info Center.