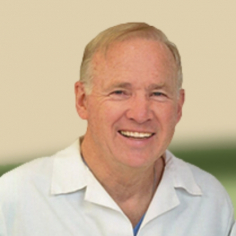 Saratoga Hair Transplant Center
60 Railroad Place
Suite 102
Saratoga Springs, NY 12866
Phone: 800-281-9198
Phone: 518-581-1872
Fax: 518-583-7444
——————
Newburgh, NY
Phone: 845-561-7088
—————–
Syracuse, NY
Phone: 315-458-1074
Website: http://www.saratogahair.com
Email: mlbeehner@saratogahair.com
Diplomate: American Board of Hair Restoration Surgery
Diplomate: American Board of Family Practice
Associate Clinical Professor: Albany Medical College Dept. of Dermatology
Dr. Michael Beehner has been involved in hair restoration surgery since 1989 and has been full-time in transplanting hair since 1995. He has been a leader in the specialty during the past several years – conducting several important research projects, chairing the Examination Committee for the new American Board of Hair Restoration Surgery, serving as co-editor of the Hair Transplant Forum International, the principal journal of hair surgery in the world, lecturing at almost all of the various hair surgery conventions around the world, and authoring two chapters in the latest edition of Hair Transplantation, the principal text in our specialty, edited by Dr. Unger.
In 2001 he published in Dermatologic Surgery the landmark article, "Nomenclature Proposal for the Zones and Landmarks of the Balding Scalp," which put together for the first time a coherent system for naming all of these areas, which is now followed by all of the hair surgeons and dermatologists in the world. He has been a pioneer in the use of the "frontal forelock concept" for the extremely bald male and has done recent important research on "stretch-back" in scalp reductions and on the affect of "limited-depth recipient sites" on hair growth. For his research efforts, he was awarded the Platinum Follicle Award in 1999 by the International Society of Hair Restoration Surgery for the year's best research, and on three separate occasions has been awarded a Research Grant Award by the ISHRS.
Dr. Beehner has been married for 34 years to his wife, Harrilyn, who serves as office manager. They have four grown children and three grandchildren. In his spare time, he enjoys running marathons, playing baseball, playing guitar and harmonica, stamp collecting, and working in prison ministry on behalf of the Catholic Church.
Dr. Beehner attended Loyola University in Chicago for his pre-med studies and obtained his M.D. degree in Chicago at the University of Illinois Medical School, where he also met his wife. His internship was at Wesley Medical Center in Wichita, Kansas in family practice. After two years in the military service, he did a one-year general surgery residency, which included three months of plastic surgery. He finished his formal education by finishing a family practice residency at the University of Wisconsin. He is presently an Associate Clinical Professor of Dermatology at Albany Medical College, and will be involved with teaching dermatology residents hair transplant surgery in the newly formed department.
He is fascinated with the artistic aspects of hair restoration surgery and the fact that each patient is uniquely different. His practice has been cutting all grafts under stereoscopic microscopes since 1995 and offer patients the choice of being transplanted with all follicular unit grafts or with a "combination approach", which utilizes around 80% FU's and 20% "combination FU's" (mostly composed of either 2 or 3 adjacent FU's, carefully dissected under the microscope). Around 15% of his patients are females, and the practice also takes great pride in their frequent eyebrow restoration work. Around 20% of the patients fall into the category of being "corrective" situations, in which past transplant work is corrected and refined.
Other background can be obtained by clicking on "curriculum vitae" or by clicking on our website. We are happy to answer any questions sent to us by e-mail.
Dr. Beehner is recommended by The American Hair Loss Association and The International Alliance of Hair Restoration Surgeons. Ask Dr. Beehner a question on The IAHRS Hair Transplant Info Center.