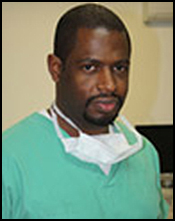 Medikemos Hair Transplantation
263 Avenue Brugmann
1180 Brussels
Belgium
Phone: +32 2 535 55 40
Fax: +32 2 416 67 07
– – – – – – – – – – – – – – – – – –
Website: http://medikemosclinic.com
Email: info@medikemos.com
Dr. Emorane Lupanzula started his medical career by graduating from the Catholic University of Louvain, Belgium with a focus on Acute and Emergency medicine, which was his primary focus for several years. Dr. Lupanzula first became interested in surgical hair restoration after an encounter with a burn victim patient that had most of his hair burned from his scalp. This was his motivation for learning more about surgical hair restoration. Shortly thereafter Dr. Lupanzula obtained a diploma as "Specialist" in Hair Transplantation and the Treatment of Alopecia from Université Claude Bernard de Lyon.
Dr. Lupanzula has been performing surgical hair restoration since 2005 and he has worked with several recognized leaders in the field. Dr. Lupanzula has also attended most international hair restoration conferences including international FUE workshops as well as the annual ISHRS meeting held in various locales around the world. Here, he observed and learned various techniques of the best hair transplant doctors in the world and incorporated various components of each technique into his own unique approach to surgical hair transplantation. In 2011 Dr. Lupanzula opened Medikemos Clinic where he performs surgical hair restoration full time. Dr. Lupanzula keeps his FUE procedures limited to 2500 grafts per day and performs all extractions himself. He then works closely with his most trusted technicians to make sure all grafts are carefully and skilfully placed into incisions made by him.
Dr. Lupanzula is specialized in the following procedures:
• FUE procedure
• FUSS (STRIP) procedure
• BHT (Body Hair Transplant)
• Scar revision / Scar repair
• Beard
• Eyebrow
• Plug Removal
Dr. Lupanzula believes in continuing education which is why he makes it a point to attend as many annual meetings and workshops as possible. His experience, knowledge and skill earned him a faculty position during the 2014 ISHRS Manual FUE Workshop in Kuala Lumpur, Malaysia and the 2015 3rd Annual Mediterranean FUE Workshop in Istanbul, Turkey.
• Dr. Lupanzula is fluent in French, Spanish and English.
• Dr. Lupanzula consults at his clinic in Brussels but also in France, Spain and United Kingdom.
Dr. Lupanzula is a member of the following societies:
• International Alliance of Hair Restoration Surgeons
• American Hair Loss Association
• International Society of Hair Restoration Surgery
• Ordre des medecins du Brabant Francophone (Belgium)
• Ordre National des medecins (France)
• General Medical Council (UK)
• Colegios Oficiales de Médicos de Málaga (Spain)
Dr. Lupanzula is recommended by The American Hair Loss Association and The International Alliance of Hair Restoration Surgeons.