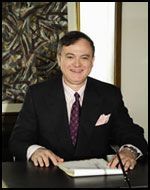 Arocha Hair Restoration Houston
3005 Huldy St.
Houston, TX 77098

Phone: 713.526.HAIR (4247)
Phone: 1.888.723.HAIR
Fax: 713.785.5098
Arocha Hair Restoration Dallas
5439 Glen Lakes Dr.
Dallas, TX 75231
Phone: 1-888.723.HAIR
Website: http://www.arochahairrestoration.com
Email: drbarocha@arochahairrestoration.com
Bernardino A. Arocha, M.D. is a full time hair restoration surgeon, dedicating his entire attention to the field of Hair Restoration. Dr. Arocha has a very developed sense of Aesthetics gathered from over a decade of involvement with the arts. He has extensive experience as a painter, art collector, and art consultant. He brings to his practice the most advanced surgical techniques, and a keen sense of aesthetics, combined they ensure the groundbreaking outcomes of his surgeries.
Dr. Arocha is a Diplomate of the American Board of Hair Restoration Surgery*. He completed a fellowship in Hair Restoration Surgery 2002-2003. He is also a member of the International Society of Hair Restoration Surgery, American Society of Hair Restoration Surgery / American Academy of Cosmetic Surgery, Harris County Medical Society, and the Texas Medical Association.
Hair Loss Treatment Specialties:
Beards and Moustaches
Body Hair Transplants
Burned Scalp Reconstruction
Ethnic Hair: Asian, African-American, Indian
Eyebrows
Eyelashes
Facelift Hair Revision
Female Hair Loss / Restoration
Follicular Unit Extraction
Mega Sessions
Scar Revisions
Single Hair Transplantation
Trauma / Post-Oncology Hair Reconstruction
State of The Art Follicular Unit Transplantation
*not member of ABMS
Dr. Arocha is recommended by The American Hair Loss Association and The International Alliance of Hair Restoration Surgeons. Ask Dr. Arocha a question on The IAHRS Hair Transplant Info Center.