Breeding Ground for Deception: The Dangers of Researching Hair Loss on The Internet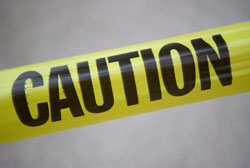 The Internet has created a global network of information, one that allows us to quickly and easily conduct research without having to pick up the phone or take a trip to the library. Information on the Web is free and accessible, but how reliable is it?
Online research must be pursued with great care. The Web is not monitored or regulated. Anyone can publish a web site and there is no guarantee that the information you access online is accurate or that it comes from a credible source.
Web sites that target hair loss sufferers with promises of miracle treatments should be reviewed with a critical eye. Here are three key points to remember when conducting hair loss research on the Web:
• Anyone can claim to be a professional or an expert.
• There are no laws against publishing false information online.
• Unfortunately, there are plenty of companies and individuals willing to take advantage of hair loss sufferers.
Does this mean you should refrain from searching out hair loss information and services online? The answer is no.
There are a handful of reputable resources on the Web that can be a great help to hair loss sufferers. Weeding out the phonies is a matter of determining credibility.
• Find out who the author is, and conduct secondary research to double check information presented on the site.
• Ask yourself whether an individual posting information, stories, or comments could be bogus.
• Determine the site's objective. Are they trying to sell you something? Why?
• If it sounds too good to be true, it probably is.
• Look for the American Hair Loss Association certification seal on the homepage of the site you are visiting.
• Check with the AHLA before you purchase any product or service, including hair transplantation, to treat your hair loss.
The Internet can be a wonderful place for learning but it is not without pitfalls. It is increasingly important to use good judgment when determining the validity of online information. By practicing discernment, hair loss sufferers can protect themselves against sites and service providers that are questionable, unsound, or fraudulent.
Spencer Kobren
Host of The Bald Truth Radio Show
Founder, American Hair Loss Association
Founder and Director of Consumer/Patient Affairs, International Alliance of Hair Restoration Surgeons (IAHRS.ORG)