Hair transplant veteran Marcus calls the program to discuss his hair transplant experience, and to advise prospective patients on what to look for and what to avoid when considering hair transplant surgery. Marcus tells a compelling story of poor aftercare, and the importance of the doctor patient relationship.
Listen to the segment:

Fear mongering anti-Propecia videos and websites are popping up all over the internet making the decision to effectively treat hair loss even more confusing. Should consumers be legitimately concerned by claims of permanent long term adverse side effects from the drug, or are these videos and websites simply agenda driven anti-Propecia propaganda?
IAHRS accepted member William H. Reed, M.D. discusses his findings of an informal study in which he polled 17 hair restoration practices that have treated more than 30,0000 patients with the drug.
The bottom line: Out of more than 30,000 patients who were prescribed Propecia, not a single one has ever complained of long-term irreversible side effects of any kind.
Listen to the interview: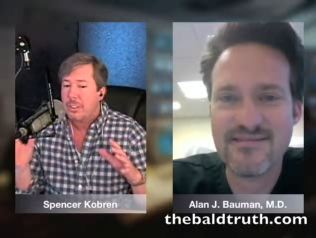 Last week, after Alan J. Bauman, M.D. issued a public warning alerting consumers to the fact that unqualified surgeons may soon begin offering "NeoGraft FUE" procedures to unsuspecting patients, Spencer Kobren took some time to speak with the IAHRS accepted member about the many concerns surrounding this controversial hair transplant machine.
During the interview it was clearly stated that there needs to be a more honest approach to the marketing of this device, and that there is a serious potential to cause harm if this machine is irresponsibly sold to entry-level hair transplant practitioners.
Unfortunately, according to a recent statement made by David Walden, a Founder and Managing Director at Omni Medical (the company that now helps to market the NeoGraft), this appears, in our view, to be exactly how they plan to introduce the device to market. [Read more]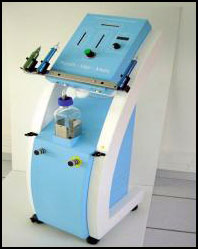 Follicular unit extraction (FUE) has come a long way since it was first introduced through The Bald Truth to North America by Australian hair transplant pioneer Dr. Ray Woods. Early adapters of the technique found it to be extremely labor-intensive when performed correctly, and limited by the number of grafts that can be safety harvested intact per procedure.
During the slow evolution of this technique, several automated devices have been introduced into the mix with varying degrees of success. However, no matter which device is used to help in expediting the extraction of intact follicular units, it's important to note that all devices are completely dependant upon the skill of the operator.
One FUE device that has been heavily marketed and has been receiving a great deal of press lately, is the NeoGraft hair transplant machine. Unfortunately, for unsuspecting hair loss consumers, some of the claims being made by the manufacturers of this device, as well as by some practioners who have purchased the device, are, in our opinion, questionable at best. [Read more]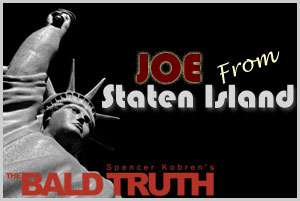 "There are victories of the soul and spirit. Sometimes, even if you lose, you win." - Elie Wiesel
For more than a decade, countless men and women from around the world have tuned into The Bald Truth in search of help, hope and the strength they need to cope with the emotionally devastating disease of hair loss. Our goal has always been to empower hair loss sufferers with the information it takes to make smart decisions when choosing to treat their hair loss, as well as to provide those in need with a safe place to discuss the emotional aspects of this neglected epidemic.
"There is life after hair loss," has always been the underlying theme of our program, but for many of the thousands of walking wounded left behind to deal with both the physical and emotional scars of outdated or poorly executed hair transplant procedures, life after hair loss can be a living hell. [Read more]
You would think that the online hair loss community would be thrilled to get the news that the baldness inspired biotech startup, Follica Inc., raised another $7.5 million in equity financing. You would also think that with a total of $13 million raised by the company in its series B round of funding, that the public would understand that something good is happening here.
Well think again. While it's no secret that emotions run high for many active readers and posters in our community, some of the more emotional and vocal members are sharply criticizing Follica Inc. and its partners for attempting to keep their business plan and progress close to their collective vest.
No matter how desperate we are as hair loss sufferers, it's important to understand that any organization that is legitimately involved in the race to effectively treat or cure hair loss has an obligation to its investors to maintain a certain level of knowledge management. [Read more]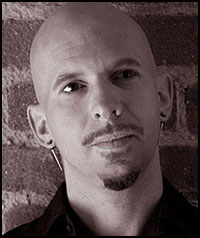 Fellow hair loss sufferer, Neil Strauss, author of The New York Times Bestseller, The Game, Penetrating The Secret Society of Pickup Artists, calls in to discuss his evolution from an average frustrated chump (AFC) into the world's most sought after, and respected authority on the art of "pick up."
If you believe that your hair loss is holding you back from meeting Ms. Right, or Ms. "right now," think again!