For more than a decade, Spencer Kobren has been educating hair loss consumers on the dangers that plague the $3.5 billion hair loss industry. Thousands upon thousands of unsuspecting hair loss sufferers are mislead, ripped off and even disfigured each year, all in the name of greed!
In the past, the unethical hair loss marketers and hair transplant mills were forced to spend big bucks to buy the public's opinion through conventional media outlets, including late night television, but as the world of new media evolves, with it evolves more sophisticated and far less expensive ways of misleading the vulnerable hair loss consumer.
Listen as Spencer Kobren discusses this disturbing trend, and learn how to better protect yourself and your loved ones.
The hair loss world is buzzing about Histogen's small, but impressive pilot clinical trial. Despite some much talked about setbacks, it looks like it's "all systems go" for the San Diego based startup.
Last year Histogen was forced to layoff thirty six of it's employees after its fundraising efforts were stifled when a rival company located in Carlsbad, CA called SkinMedica, filed a patent infringement lawsuit against the the company. While the case is still pending, Histogen's founder and CEO, Dr. Gail Naughten was still able to raise enough cash to keep her core group of researchers and employees on the job. Naughton states that Histogen has also received the substantial funding needed to underwrite the additional studies that are soon to take place in Singapore.
The hair loss community has its collective fingers crossed, as is illustrated by the tone of last weeks Tuesday night TBT broadcast.
Here's a segment:
Scientists from from Colombia, Rockefeller and Stanford Universities, believe they have discovered a gene that significantly  impacts hair growth as well as hair follicle miniaturization; the phenomenon that is the cornerstone of male and female pattern baldness.

The gene identified is named APCDD1 (adenomatosis polyposis down-regulated 1), and was found in patients suffering with hereditary hypotrichosis simplex, a condition that usually presents itself in childhood. Hereditary hypotrichosis simplex is a rare autosomal dominant form of hair loss characterized by hair miniaturization, a process in which the hair follicle actually shrinks and normal thick terminal hair is gradually replaced with fine, velus hair.
[Read more]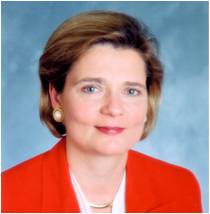 Exclusive interview with Histogen Inc. CEO and Founder Dr. Gail Naughton:
HSC Trial Shows Continued Significant Hair Growth at One Year Follow-up
Histogen to present one year clinical trial data at Society for Investigative Dermatology Annual Meeting
SAN DIEGO, April 13, 2010 – Histogen, Inc., a regenerative medicine company developing solutions based on the products of newborn cells grown under embryonic conditions, today announced the one year data findings of its Hair Stimulating Complex (HSC) pilot clinical trial. Statistically significant new hair growth was seen in HSC-treated subjects at this follow-up timepoint, one year after their single treatment with HSC. [Read more]